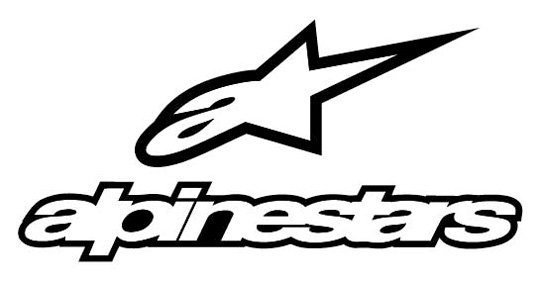 Alpinestars is a manufacturer of technical, high performance protective gearfor motorcycle and auto racing (MotoGP, Motocross, Formula One and NASCAR), as well as action sports such as Mountain Biking and Surfing.
Alpinestars has also established a fashion division with design centers in California and Italy, which draws upon Alpinestars' heritage in motorsports.
The company takes its name from the English translation of the Italian mountain flower "Stella Alpina" which grows high in the mountains around the area where the company was founded.
Founded in 1963 by Sante Mazzarolo in Asolo, Italy, the company started out making hiking and ski boots, but quickly shifted its focus to making boots for motocross racing as well as road racing boots shortly thereafter. Having enjoyed great success with many world champions such as Roger DeCoster, Kenny Roberts and Mick Doohan, the 1990s saw the company branch out into manufacturing all types of technical protective gear for motorcycling ranging from gloves and jackets to full leather suits.
(References – from Wikipedia, the free encyclopedia)